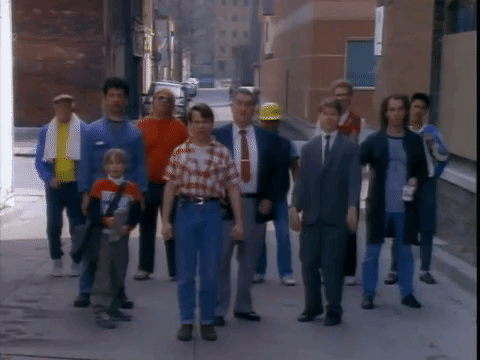 CBC Link to this episode: https://watch.cbc.ca/media/kids-in-the-hall/season-1/episode-4/38e815a-00956ac9c0e
Welcome to KITH and Tell, or, "an Ode to Nostalgia, the Sweetest Nectar of all".
Today we're reviewing the fourth episode of the first season, which originally ran on November 14th, 1989! This episode includes the following sketches:
Deja Vu: A quick cold open gag (where a man in a back alley brawl has a bout of deja vu)

Apollo the Rude: A social aberrant sketch: generally well mannered Kevin McDonald has had enough! Everybody blames him for standing up for himself.

The Daves I Know: Bruce McCulloch at his best.

A Good Attitude Towards Menstruation: Dave Foley is above the whole "skit" thing...again.

Let Me In!: A weak-ass improv warm up exercise that somehow made it into the show.

Timmy: A young son consoles his parents regarding a home relocation. Kinda cute.

Sick of the Swiss: Some straightforward but wonderfully surreal fare.

The Country Doctor: A really long narrative driven sketch where Dave Foley actually anchors the scene.