Review: Season One, Episode Twenty
25-03-2019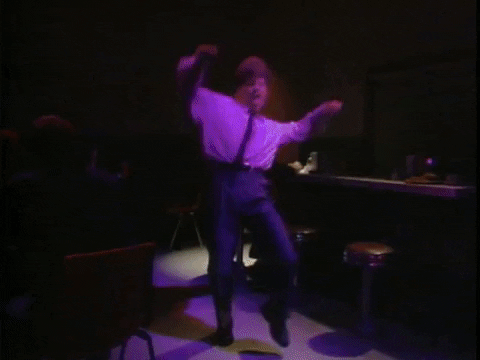 Today we'll be reviewing Episode 20 of Season 1 which aired on May 30, 1990. CBC Episode link: https://gem.cbc.ca/media/kids-in-the-hall/season-1/episode-20/38e815a-0095698f086
So let's kick off with our sketch rundown….We've got:
What is the Fat Man Doing Across the Road?  -- A whimsical excuse for a song

Pie-Eating Contest Love  - Couples talk about how they met (pie eating contest, public hanging)

Thirty Helens Agree: There's a time and a place to show photos of your kids & A Helen is a Helen.

Fuck The Bank  - The skit that taught a young Kalyeena the most versatile word in the English Language.

"Nobody Likes Us" Guys on a Date- Where the kids stoop to gross-out humor once again

Buddy: I'm Canadian  - title is self-explanatory

The Real Buddy Holly - Buddy Holly was really an asshole who died because he insisted on a monkey flying a plane.

Dr. Seuss Bible  - Sacrilige! Because of this sketch, this episode is the only to not really live on in repeats in the USA.
Categories | Episode Review
Filetype: MP3 - Size: 43.64MB - Duration: 31:47 m (192 kbps 44100 Hz)