Season Two, Episode Two
03-06-2019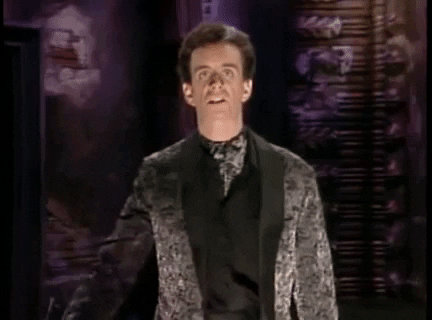 Today we'll be reviewing Episode 2 of Season 2 which aired on October 2, 1990. Episode Link: https://gem.cbc.ca/media/kids-in-the-hall/season-2/episode-2/38e815a-009578165ae
So let's kick off with our sketch rundown….We've got:
Musical Gun Barrels: Some cops play "O Canada" on their guns.

French Trappers: The introduction of the French-Canadian trappers! They murder businessmen for their suits.

Cabbage Head Wants A Date: The platonic ideal of a Cabbage Headsketch.

Three installments of Firing Chris: Scott Thompson has some creative ways to do a firing of Bruce. Dave hires, and then immediately fires, bruce. And then Bruce is fired in a police line-up.

The Happy Loner: Mark plays a loner with a stubbed toe that he's letting fester.

Proof of Evil: The first Hecubus sketch?!?! If Hecubus is sleeping, how can he hear me? Maybe because he's lying

Buddy Cole Plays Softball: Buddy manages the a lesbian baseball team, Sappho Sluggers.
Categories | Episode Review
Filetype: MP3 - Size: 38.66MB - Duration: 21:07 m (256 kbps 44100 Hz)