Review: Season Two, Episode Six
02-07-2019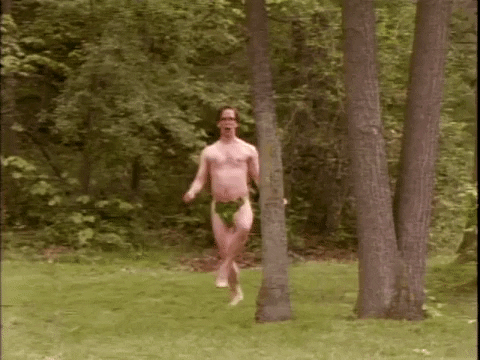 Today we'll be reviewing Episode 6 of Season 2 which aired on October 30, 1990. Episode link here: https://gem.cbc.ca/media/kids-in-the-hall/season-2/episode-6/38e815a-00957087d2e
Let's kick things off with our sketch rundown….We've got: 
Speech By A Boring Author:

Where Kevin, gives a reading of The Heavy Pen, his latest book about.... Hmmmm… welll let's see here…. uhhh…. ohhh… lunch time!




Animal Rights Commandos:

Bruce, Mark, Scott (Shona, Axel, Ozone) are Humanoids for Humanism, who try and fail to liberate a self-pleasuring ape from animal testing.
Buddy Cole In The Woods:

Buddy spots a naked male nymph in the forest. He says "that's not something you see every day. Well, I do." The end.




Bad Anecdote Guy:

Wherein Scott plays some sort of psycho who doesn't understand normal human interaction, and keeps saying "Good night… I'm joking!"
Categories | Episode Review
Filetype: MP3 - Size: 59.97MB - Duration: 32:45 m (256 kbps 44100 Hz)