Review: Season Two, Episode Eight
15-07-2019
This week we'll be reviewing Kids in the Hall Episode 8 of Season 2 which aired on November 13, 1990. CBC episode link: https://gem.cbc.ca/media/kids-in-the-hall/season-2/episode-8/38e815a-00981b10ffc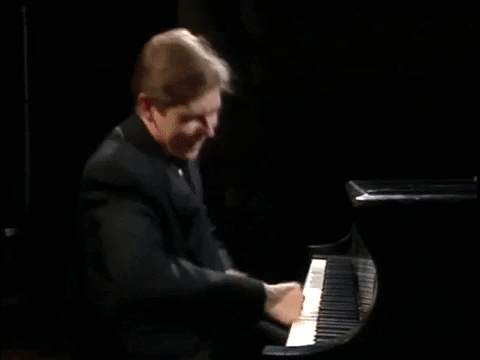 So let's kick off with our sketch rundown….We've got: 
A Terrible Lounge Act:

Dave and Kevin are two talentless lounge performers but sing us a stupid song anyway

Birth of a Nation:

Where the Kids fight in a field and make some references to the plights of fascism and democracy

Getting Fired:

Fran and Gordon are back, and this time he blames Fran's packed lunch - the famous soup in a bag - as the reason he flew off the handle and got pretend fired! 

Police Department:

Bruce interrogates Mark about how he can afford a duck like that on a cop's salary.

Freak Show:

Bruce and Dave are two annoying children who catch nosebleeder Kevin on his lunch break at the county fair freak show and heap abuse on him until his nostrils just can't hold back anymore

A Seminar About Money:

Mark and Dave are swindling con artists giving a money seminar to a group of senior citizens in Seattle...WOW, look at Gord eat money!

Cops and Surf Cops

: Scott is actor Tony Baldwin, the star of hit show Surf cops, who trolls the street for young men but has a watertight press release reminding everyone he's not gay. 

Liposuction:

Kevin and Dave serenade Bruce and Scott on their honeymoon with a very accurate description of the process of liposuction.
Categories | Episode Review
Filetype: MP3 - Size: 33.65MB - Duration: 24:30 m (192 kbps 44100 Hz)