Review: Season Two, Episode Ten
29-07-2019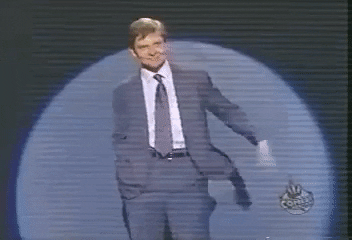 Today we'll be reviewing Kids in the Hall Episode 10 of Season 2 which aired on December 11, 1990. CBC Episode link: https://gem.cbc.ca/media/kids-in-the-hall/season-2/episode-10/38e815a-009811d5e40
Let's kick off with our sketch rundown….We've got: 
Guess Your Weight:

Where David is able to tell everything about Kevin's horrible character deficiencies, EXCEPT his weight.
Straight to the Guilt:

Where Bruce and Mark go on a date but decide to skip dinner and go straight to the movie… but then skip the movie and go straight to coffee… and skip the coffee and go straight to the romance…. And skip the romance and go straight to the guilt.
Message to Math Teachers:

Bruce and Scott, as themselves, let their math teachers know that they are sorry for not caring about math, and always being high.
An Unconventional Vampire:

Leslie the gay vampire returns! He stands up to some bullies.
Paranoid Office Worker:

In which someone is out to sabotage Kevin at the office!
A Spin-Off of "The Kids in the Hall":

Scott Thompson has his own show. He gives himself a hickey with a tube in the crafts section, he climbs Mt. Scott Thompson with himself, he is waited on by handsome men, he ponders what an alternative universe version of himself would be like (exactly the same). The that blowhard Dave shows up and is pushed off the stage.
Amnesiac Restaurant Customer:

Dave plays an old man at a restaurant once more. This time, he keeps thinking he is someone else.
Domestic Whores:

Scott and Bruce are domestic workers out on the street looking for work.

 
Eating in the Shower: At the end of the show Kevin eats a drumstick and french fries in the shower. It's weird.
Categories | Episode Review
Filetype: MP3 - Size: 40.01MB - Duration: 21:51 m (256 kbps 44100 Hz)