Review: Season Three, Episode Eight
01-09-2020
Today we'll be reviewing Episode 8 of Season 3. CBC Episode link: https://gem.cbc.ca/media/kids-in-the-hall/season-3/episode-8/38e815a-00960b91b9e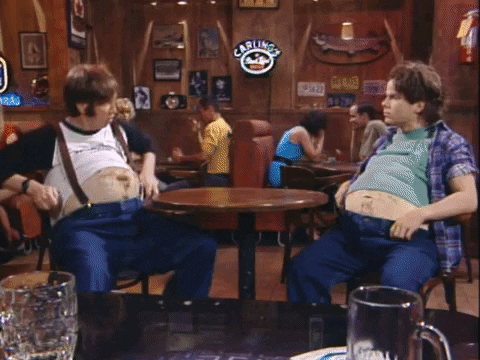 Let's kick off with our sketch rundown, shall we? Today we've got: 
That's Right Einstein: Wherein Einstein is right

Big Gut Guys: Mark and Bruce have gross guts that make gross noises and they do gross things with them

Wedding Speech 1: Where Dave channels some powerful dad energy to insult his newly minted daughter in law

The Terrier Song! An all-time classic where Bruce Tells us all the great things about terriers in both our nation's official languages

Wedding Speech 2: In which the wedding speeches continue, and we learn of Mark's crippling loneliness

Ascertain: A sketch I ascertain is about a guy on the docks who I ascertain uses the word "ascertain" too often for the comfort of his co-workers

Wedding Speech 3: The dramatic conclusion of the wedding speeches where the bride fucks her ex boyfriend on the head table

The Worst Waiter: Where Derril somehow manages to enrage everyone he comes into contact with, which is very off-brand for him!
Categories | Episode Review
Filetype: MP3 - Size: 23.83MB - Duration: 26:02 m (128 kbps 44100 Hz)