Review: Season Three, Episode Sixteen
03-11-2020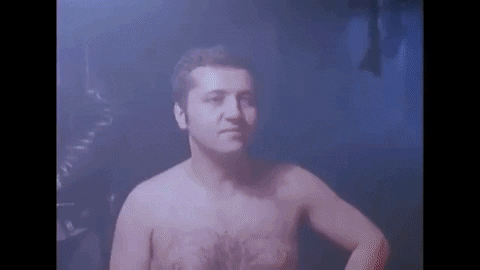 Today we'll be reviewing Kids in the Hall Episode 16 of Season 3. CBC Episode link: https://gem.cbc.ca/media/kids-in-the-hall/season-3/episode-16/38e815a-00960afe5d7
Let's kick off with our sketch rundown….We've got: 
Celebrities Scott Thompson Looks Like - We've never seen him, John Ritter, and Jeffrey Dahmer together. Coincidence? I was extremely glad that this wasn't a cops, they should do stuff like this more often.

One Insane Person  - The sizzler sisters! Jerry began taking his medicine and is normal now. His name is Lister. Jerry 2 (Jean Paul) used to be a mime instructor. 

It's a fact girl in the Importance of Cleaning Your Ears  - If you don't clean your ears properly, you'll pay for it later.

Life After Death  - Mississippi Gary! He sings a song about his experience and the lessons learned.

Garbage Man Fan - A man who applauds their efforts.

Vanilla Ice - His career crashed so badly that he's back to selling vanilla ice cream

In Search of Pot - Bauer makes a deal with the devil.
Categories | Episode Review
Filetype: MP3 - Size: 40.99MB - Duration: 29:51 m (192 kbps 44100 Hz)